Making friends in
Denmark
Kay Xander Mellish is an American who has worked for several large Danish companies and has collected her insights on working culture in Denmark into books, podcasts, and lectures. Here are a few of her tips on making friends in Denmark.

Events and courses
Finansforbundet organises a wide range of events all over Denmark. The events are tailored to the needs of financial sector employees, enabling you to acquire unique, specialised knowledge about your career, sector trends and other topics.
Events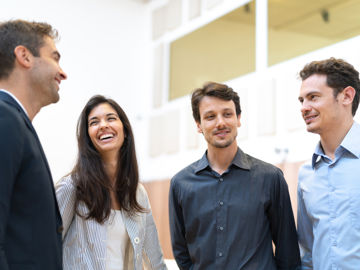 Do You Want Your Colleague to Join too?
The more financial employees who are members of Finansforbundet, the stronger we stand. That's why we have a recruitment campaign where you will receive a super gift certificate, whenever you help us get a new paying member.
Learn how