Participate in the Nordic
Fintech

Conference at a greatly reduced price
Listen to some of the world's most influential people within fintech, when the Nordic Fintech Conference takes place on 27th - 28th of September. Here you get insight into the Nordic Fintech ecosystem, and get the latest knowledge and trends on Embedded Finance, Ethical Finance and much more. You get access to workshops, seminars and social events.


Events and courses
Finansforbundet organises a wide range of events all over Denmark. The events are tailored to the needs of financial sector employees, enabling you to acquire unique, specialised knowledge about your career, sector trends and other topics.
Events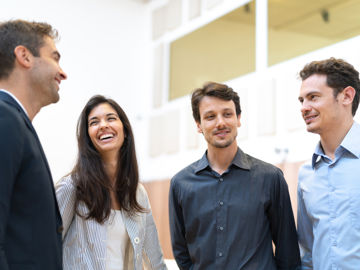 Do you want your colleague to join too?
You will get a gift card of DKK 400 each time you help us get a new paying member.
Read more