Why should you become a
member

?
We are the union for the entire financial sector, and therefore we know the terms and your rights. With us, you will receive sector-specific legal advice about your situation as an unemployed person, sparring about your well-being, help to move along to your next job, and much more. The first three months are free.
Price: DKK 170/month.
Among much more, get help finding a job again and legal advice before you sign your new employment contract. You get access to all benefits for DKK 170/month - and the first three months are free.
Become a member
Feedback on job application and CV
Get help finding your next job. We can help you with free feedback on your job application and CV - you will hear back from us within 24 hours.
Get in touch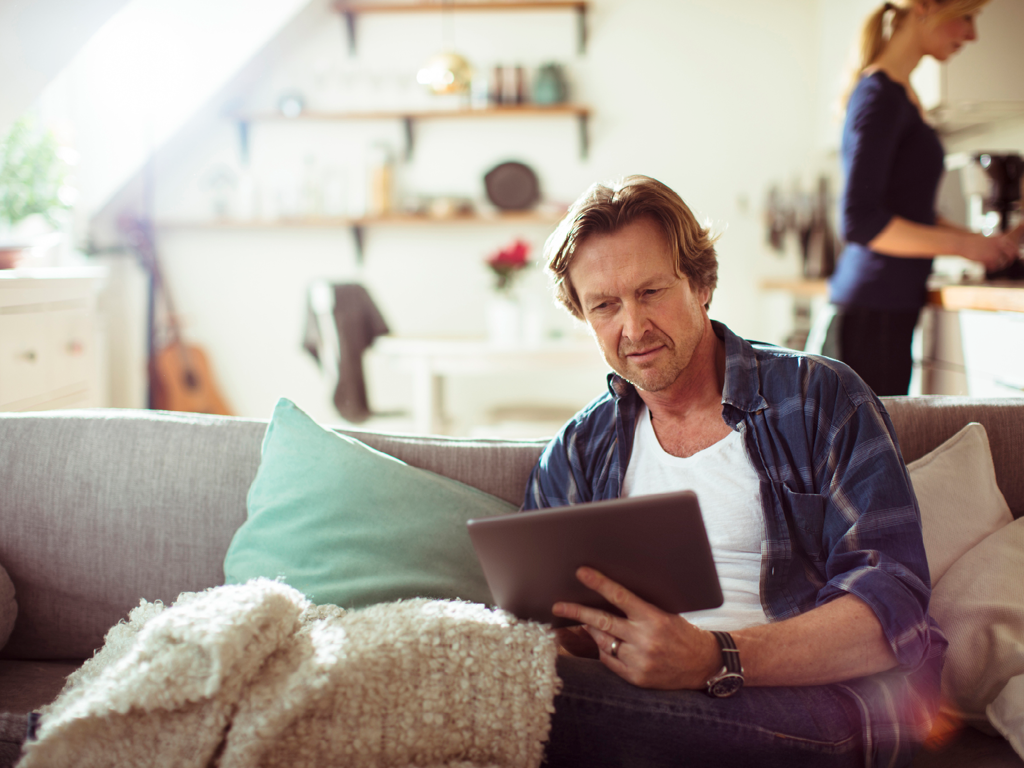 What deos Finansforbundet do for you? Let us give you a call
Get an introduction to Finansforbundet and hear about everything we can do for you. If you click the link and fill out the form, we will call you as soon as possible.
Get an introduction

Frequently asked questions
I am a former member – do I get 3 months free upon registration?
If you have been a member within the last 6 months, you cannot get the first 3 months free. At least half a year must have passed since you were last a member.
How much does membership cost?
Finansforbundet is one of Denmark's cheapest unions. These are the prices:
If you are vacant: DKK 170/month
If you are employed: DKK 260/month 
Retired or resting/passive member: DKK 60/month
Student: DKK 0/month 
New members who have not been members of Finansforbundet during the past 6 months will receive the first three months free of charge.
Remember also that you can deduct DKK 6000 of the membership fees in tax per year.
Can I become a member?
You can become a member if you are work within in the financial sector in a company that has a collective agreement with Finansforbundet or if you are a student in an educational programme that is aimed at the financial sector.
Furthermore, you can become a member if you primarily work with economy/finance outside the classic financial area.
Give us a call on 32 66 13 70 if you are unsure.
What is the notice period for my membership?
The

notice

period

when

you

are

employed

is

the

current

month

plus

1

month

if

you

change

sectors.

The

notice period

is

three

months

if

you

remain

in

the

financial

sector.

The

notice

period

when

you

are

vacant

is

current

month

plus

1

month.
Can I refer a colleague and be rewarded?
If you are a member and refer a friend or colleague within the sector who then registers with us, we will give you a super gift card of DKK 400 and the new member will receive 3 months' free membership.
What is Finansforbundet's unemployment insurance fund?
Finansforbundet's unemployment insurance fund is part of FTFa and an offer for you who work in the financial sector. We offer a comprehensive solution to be able to deliver a complete and relevant counselling experience, where unemployment insurance funds and federations together can support you in all parts of your working life.
If you have questions about a membership, you are welcome to call or write to us.
We will gladly help by registering you directly over the phone as well.
Yours sincerely
Hverveservice
Getting your friend to join?
If you help us get a new member, you'll receive a gift card as a thank you.
Learn how