Vote on the company collective agreement: As much as possible for everyone
As a member, you take part in ensuring that the collective agreement in the financial sector remains one of the best in Denmark.
Read about the new company collective agreement and vote!
See how to vote by scrolling down
Scroll down to find info about the voting and more info about the content in the company collective agreement by clicking here
In a time of uncertainty in the world, high inflation and price increases on housing costs as well as on daily goods, our very clear instruction from you was to ensure a salary increase as high as possible to as many people as possible. You and I have voted YES with a very high turnout to the standard collective agreement in March, and it is the starting point for our local negotiations.
We have listened carefully to the desire for "the highest possible for everyone" and this is also reflected in the agreement we have now agreed with Nordea. However, this also means that we agree that in 2023 there will be no money in the Nordea Salary model. We actually feel sad about that - especially so soon after implementation - but it has been the art of the possible within the financial framework we have negotiated.
Expanding the pie
In 2024, we have agreed that there will be both general salary increases for everyone covered by the collective agreement, money in the Nordea Salary pool for individual salary increases and an increased pension contribution. The pie has been expanded, meaning that the total increase is higher than the result generally applying to the sector and which was agreed with the standard collective agreement.
In our opinion, we have been responsible in relation to not further fuelling inflation by putting the economic increase we have agreed with Nordea as an increased pension contribution. An increase which all colleagues at Nordea will benefit from.
No two negotiations are the same
Normally, we negotiate until we drop and sign, and soon after that we present the result. This time we have had to postpone the presentation, as we entered into the agreement with a reservation.
Both parties – Nordea and Finansforbundet in Nordea – wanted in unity to change a smaller detail in a condition in the standard collective agreement. As local negotiating parties, we are not authorized to do so without obtaining a dispensation in the respective Finansforbundet and the Danish Employers' Association for the Financial Sector.
The dispensation concerns the section on separate quota for the extra holiday (the 6th holiday week) in the time bank (Timebanken), and it has fortunately now been secured. So, finally we can share the result of the overall company collective agreement with you.
To get, to achieve and to avoid
When two parties, each with their own interests and mandate, meet at the negotiating table, an agreement, as I see it, is about the following: getting something in the short term, achieving something in the long term, and avoiding degrading too much in benefits already obtained. This is not an easy exercise, since the other party has attended the "same course". So the result you see here did not come of its own accord.
Still I think that we, with this company collective agreement, can say that we have had a good and respectful negotiation process. We have been curious about each other's wishes and requirements, and both parties wanted to achieve a result setting us slightly apart from the others in the sector. We have a mutual ambition for Nordea to be an attractive workplace now and in the future, thus our local agreement must reflect this.
Did we achieve everything we asked for? No - because it would have come at a cost we were not willing to pay, and it has been important to Finansforbundet in Nordea that there was a balance in the contributions from the parties. And it is always good to have something on the wish list for the next negotiation.
Now it's up to you
We hope that you, after reading this article and in dialogue with your local union representative, will decide to cast your vote. We have submitted the result to the senior union representatives, and they recommend a YES. So do we!
Take a stand - and VOTE NOW!
Dorrit Brandt
President of Finansforbundet in Nordea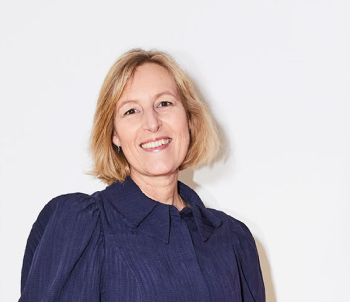 Read about the content in the agreement
Remember to vote
The voting on the new company collective agreement runs from 15 June at 10 am to 26 June 2023 at noon.
All active members can participate in the voting.
Via e-mail
When the vote opens, all members who have provided us with an email address will receive an email from finansforbundet@mail.assembly-voting.com with a link to the vote. The email will bee sent to the email address you have specified as your preferred address in Finansforbundet's member system.
If you use the link provided, you simply have to enter your date of birth to go directly to the poll. It is the easiest way to vote as it is a unique link associated with you as a member. Finansforbundet is the sender, and the subject field is "Urafstemning om ny virksomhedsoverenskomst i Nordea – stem nu / Ballot to vote on the new collective company agreement in Nordea – vote now"
Via link
You also have the option to vote via a general link where you must verify yourself via MitID/NemID: https://logins.assembly-voting.com/finansforbundet_23_NOR
If you experience problems, do not hesitate to contact us on tel. 36 96 46 00 or by email: stem@finansforbundet.dk
The voting results will be announced on Monday 26 June in the afternoon.
It is important that you vote so Finansforbundet in Nordea as your union can clearly show the position of our members when we negotiate your working conditions with Nordea. A high voting percentage gives us strength and influence in future negotiations with Nordea.
Therefore, we hope that you will spend 2 minutes of your time to cast your vote.