Oksana fled from Ukraine: Now she wants to stay and work in Denmark
Oksana Honcharuk fled from Ukraine when the war broke out. Now she has created a life for herself in Denmark and can use her financial experience in a job she got after an article that was published on the website of Finansforbundet.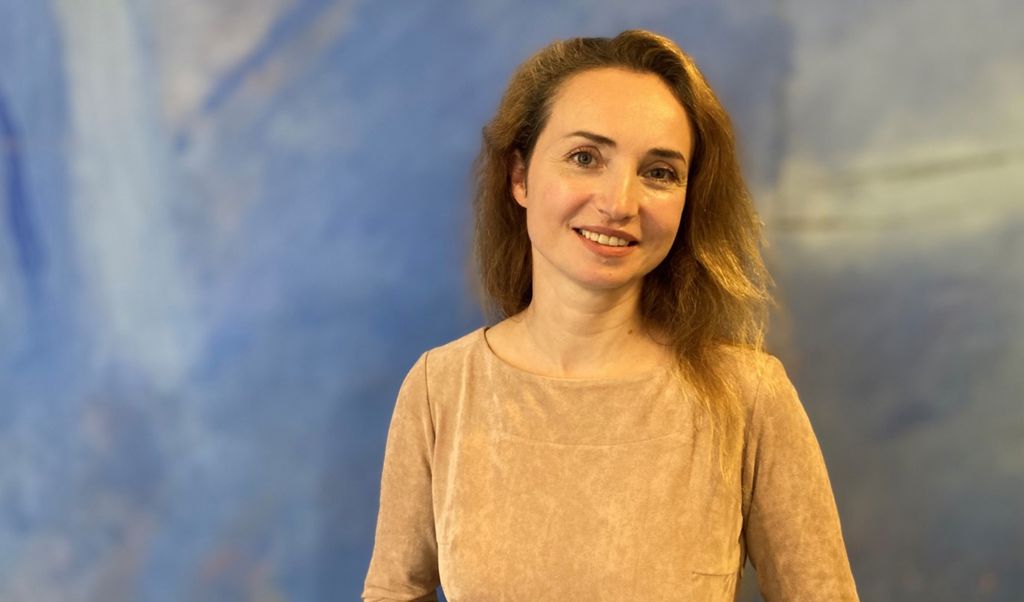 Oksana Honcharuk came to Denmark from Ukraine when the war broke out. Photo: Freja Thorbech
"I am really happy to be here and feel very lucky that I got this job."

These are the words from Ukrainian Oksana Honcharuk, who works as a financial assistant at Chanel Scandinavia in Denmark.

When the bombs started falling over Ukraine in February last year, the 45-year-old Ukrainian decided to flee from her home country. She left her parents and a job as finance director in a Ukrainian company and went to Denmark.

She brought along a master's degree in accounting and more than 15 years of experience as, for example, financial director and chief accountant in different businesses in Ukraine.
"Speaking with people isn't difficult for me, so I haven't felt alone" Oksana Honcharuk, Finance Assistant
- Oksana Honcharuk, Finance Assistant
Article led to a job interview
After six months in Denmark, she, together with Finansforbundet and Djøf, took the initiative to invite a number of Ukrainian women with a financial background to an information meeting intended especially to give them better insights into the Danish labour market and an idea of the recruitment practice in Denmark.

For Oksana Honcharuk herself, the coverage of the meeting and the mention of her in an article on the website of Finansforbundet helped her get a job interview with Chanel that had read the article.

 From economist to dishwasher
"It was really unexpected that they wrote to me and invited me to a job interview. It went well, and, fortunately, I got the job", she says.

And there is not a big difference between working in Denmark and working in Ukraine.

"The systems are different, but the people are the same. And I am really pleased with my colleagues here at Chanel, which is, in fact, a very international company", she says.
Speaks with her parents in Ukraine every day
It has now been a year since she uprooted herself and moved to Denmark.

"Time has gone by so fast", she says and tells us that she would like to stay in Denmark. Her residence permit expires in 2024, but she is attending Danish lessons and hopes she will be allowed to take up permanent residence. Since arriving, she has built quite a big network in Denmark.

"I have both Danish and Ukrainian friends here. Speaking with people isn't difficult for me, so I haven't felt alone", says Oksana Honcharuk.


She speaks almost daily with her parents, who live in a small village outside Kyiv.

"Fortunately, it's in an area with no battles," she tells us and goes on that her parents decided, when the war broke out, to stay in their home country.

"They were not ready to change their lives this drastically. They have their own lives in Ukraine, and I accept their decision," says Oksana Honcharuk.

She is generally impressed with those who have stayed in Ukraine as the war rages on.

"Even in this terrible situation, they try get on with their lives as best they can."