Compliance has gotten a much-needed network
Participants came from all over Denmark when a new network for compliance met for the first time last week in Herning. But there is room for more, principal organiser Gitte Vigsø promises.

Even before Gitte Vigsø took the position as Head of Compliance at Ringkjøbing Landbobank, she was intent on creating a network for compliance employees.

"I predicted a need for a network around compliance. And our first network meeting has shown that others have the same needs. Many people perform their duties by themselves and don't have anyone to spar with", says Gitte Vigsø, who was Vice-President of Finansforbundet Local Union West before her job as Head of Compliance.

About 25 per cent of those with responsibility for either compliance, risk management or money laundering – often with responsibility for more than one area in smaller banks – have registered as interested. We manager to gather about 20 of them for the first physical meeting in Herning.

"The participants came from all over Denmark, one came all the way from Lolland. There were both small savings banks and medium-sized banks, like my own. The data centres were also represented, so there was a broad interest in the network", Gitte Vigsø notes with satisfaction.
A lively dialogue
A representative from the Danish Financial Supervisory Authority actually should have told us what to expect when they visit a company and what they are particularly interested in.

Gitte Vigsø herself had the honour of such a visit before she changed to her job as Head of Compliance.

"Even though I was not yet the person in charge at the time, it was an exciting introduction. It was a steep learning curve, there was a lot to get used to and get a handle on before the visit".

The network did have the presentation from the Danish Financial Supervisory Authority available, which had to be postponed until the next meeting. But the participants had plenty to talk about during the day-long get-together:

"It was actually an advantage to have plenty of time to go all the way around and hear about each person's background and expectations for the network. There was a good dialogue", says Gitte Vigsø.

She presented a case herself and got feedback on it, which is just one of the advantages that can come from meeting with others who work with similar problems.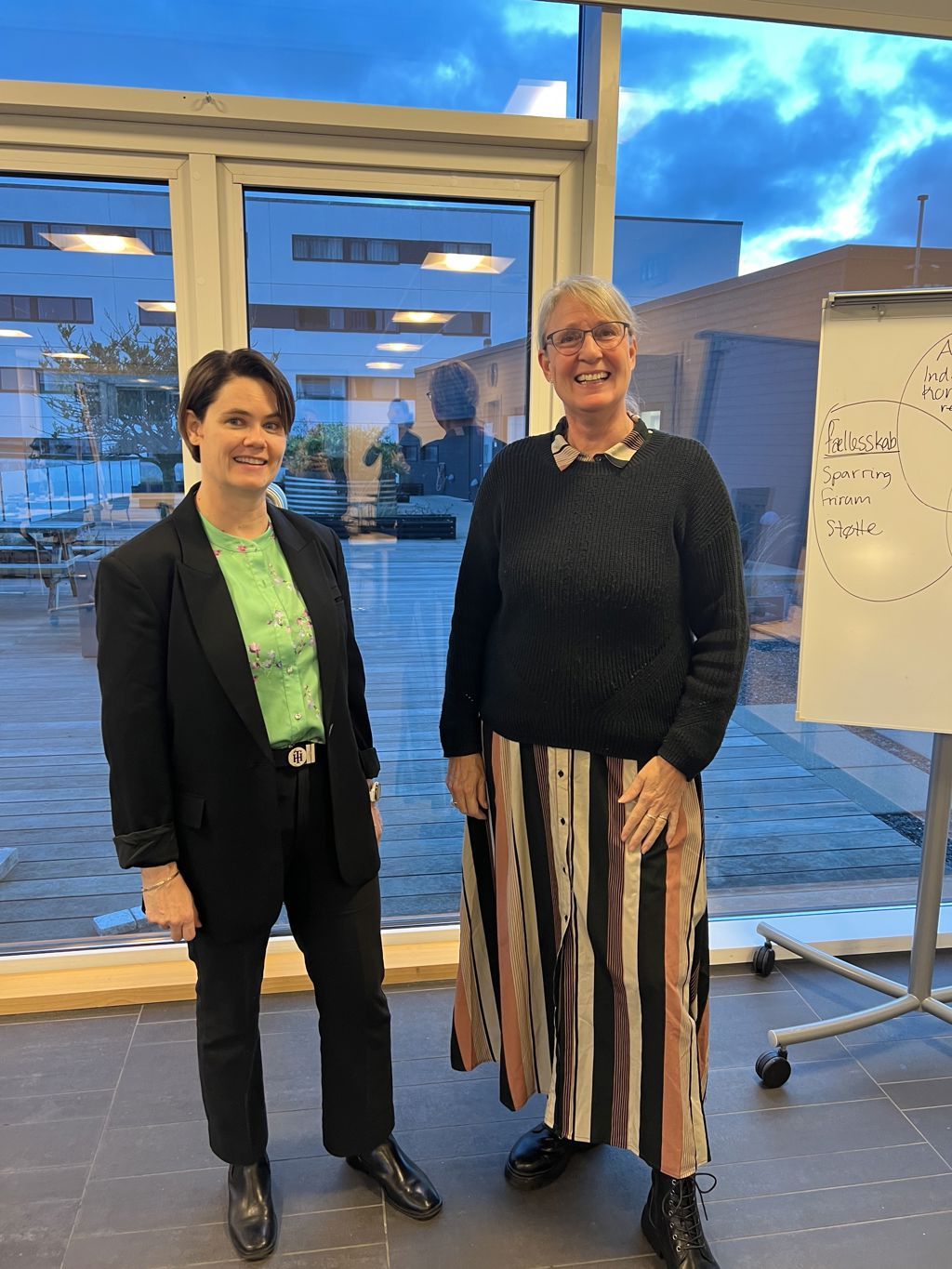 Gitte Vigsø og Dorrit Lindgaard Yde
"The participants came from all over Denmark, one came all the way from Lolland. There is a broad interest in the network".
- Gitte Vigsø, principal organiser of the compliance network
Gitte Vigsø teams up with Dorrit Lindgaard Yde from Facit Bank to run the network along with Finansforbundet's consultants. The participants' input, which has been collected from the first meeting, will be crucial for planning the next network meeting, which will probably be in the first quarter of next year.

"But it will be a physical meeting again, that much is certain. There was broad agreement that this is the best context for it".

Gitte Vigsø and Dorrit Lindgaard Yde are also amongst the participants in the new network management training programme offered by Finansforbundet.

Read more about the network (in Danish)
Network on compliance and money laundering
If you are in a compliance or money laundering role, the network might be for you.

If you don't have obvious colleagues to spar with regarding issues within GDPR, Governance, Risk management etc., you can get inspiration and insight into how others handle the job in their organisation.

Write to netvaerk@finansforbundet.dk and sign up with your name and contact info.