Christian was fired and hired again 14 days later.
Danske Bank fires employees and then quickly hires them back. Christian Hempler Wørmer has worked at the bank for 17 years and is very happy that he was rehired immediately after his dismissal. But it hurt.
"Getting a dismissal was a slap in the face, to be the one who was singled out and considered disposable – it was very unpleasant".

37-year-old Christian Hempler Wørmer had worked at Danske Bank for 17 years when, along with seven colleagues, he got a completely unexpected dismissal. The very next day, however, he was contacted about another job within the bank.

"I was dismissed on a Thursday and the day after, my manager at the time called and invited me to an interview. 14 days later, I was re-employed at the bank".

Christian Hempler Wørmer was very happy to say yes to the job and was given the title of Chief Consultant instead of Chief Business Analyst.

"It's a completely different position I've come into now, but one where I can actually use my knowledge, experience and core competences to a greater extent".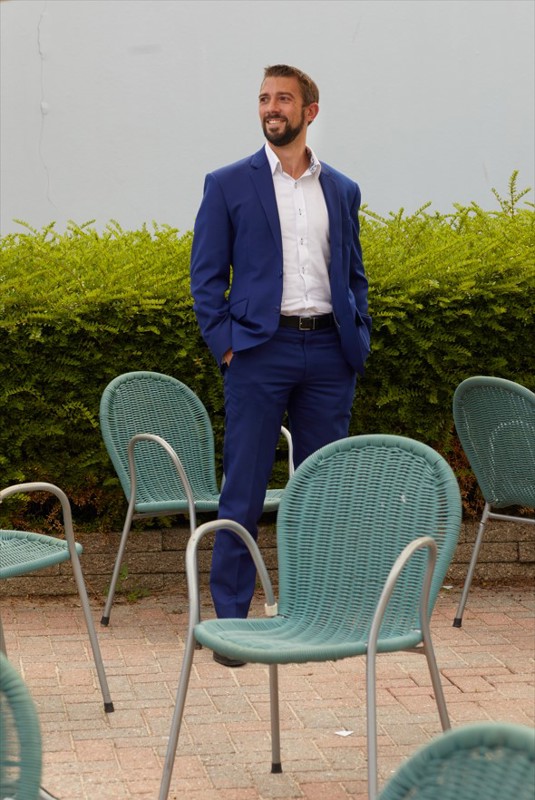 Foto: Jasper Carlberg 
Loyalty is not rewarded
Even though everything ended well, Christian Hempler Wørmer wonders why he and several other colleagues were first fired and then immediately re-employed. He himself has been at the bank since he was 20 years old, in seven or eight different jobs.
"I felt unwanted and like something you could just get rid of without a second thought".
"It can be hard to understand how the bank can repay many years of loyalty in this way. In general, you can barely see that the bank appreciates loyalty. From time to time, people who come in from outside and don't necessarily have better skills get paid more than those of us who have been at the bank for many years".
Has to be overcome
Because layoffs are somewhat unpleasant, even for managers, he has wondered if this is the reason why some people just want to get it done quickly.

"Not everyone would take the time to consider what other options could be in the bank for the individual", says Christian Hempler Wørmer. The dismissal gave him the feeling of being a puzzle piece that was extra.

"I felt unwanted and like something you could just get rid of without a second thought".

He thinks that if the possibilities within the bank were thought through instead, perhaps more people could be offered another job in the bank instead of dismissing them.

"It doesn't have to be a job that completely matches what you had".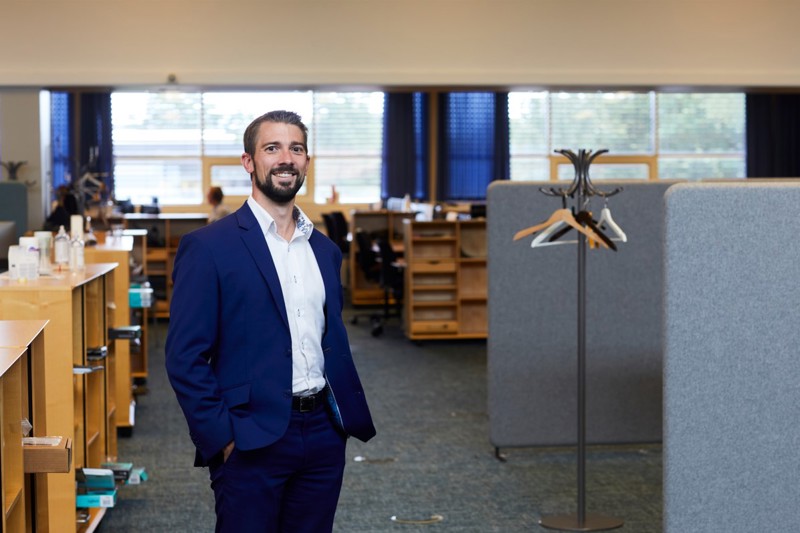 Dead weight
In addition to the mental strain of the dismissal, it also generated uncertainty in his family in terms of their financial future:

"My wife and I had planned to replace the car. That was postponed, after all, we didn't know if we would have to manage with one salary for a while. We had to think things through and be prepared".

Christian Hempler Wørmer broke a taboo by openly discussing his dismissal on LinkedIn, where he also talked about being ready for new challenges. His post was read at least 16,000 times in a few days. He received likes in droves and about 60 encouraging comments in no time.

"I had to keep all doors open until I knew how it was going to end up".
But he is very happy he got the opportunity to stay at Danske Bank, which he has a deep loyalty to:

"My grandfather and father worked in the bank, my wife and my older brother work here. It's a bit of a family thing, and I have a lot of feelings for the bank. This is also where I have most of my network. But at the beginning I didn't see it as the bank firing me – it was my boss. So I very much wanted to stay at the bank".


We make an effort
The newsletter has asked Danske Bank what to do at the bank to avoid being dismissed and received a written reply from Birgitte Krog, Head of HR Legal:

"At Danske Bank, we make a big effort to relocate employees whose jobs disappear. Together with Finansforbundet at Danske Bank, we have worked on a process where we actively try to match employees with vacant positions so that, if possible, we can also offer a job elsewhere in bank in connection with an employee being notified of a dismissal.

We are of course sorry if there are employees who have had a bad experience in this respect. We are constantly trying to get better at dealing with the difficult situation for employees for whom there is always the possibility of redundancies.

The main point is that we have to be as good as possible at relocating employees before a dismissal occurs, if possible. But unfortunately that is not always an option. Therefore, we will continue to endeavour to find alternative jobs for dismissed employees at Danske Bank".