The Folkemødet gave new angles to the working life
Politicians and pensioners. Finance employees and founders. Teenagers and TV presenters. Everyone met for curious conversations and lively debates in Allinge
Young people's dreams about the labour market. Managers' well-being. 4 day work week. Women's pension savings. How can the labour unions be relevant in 2023?
The topics were many and the debates even more at this year's Folkemødet on Bornholm last week. Representatives from up to 2,000 associations, companies and organizations met for more than 2,800 events, and Finansforbundet in Nordea joined as well.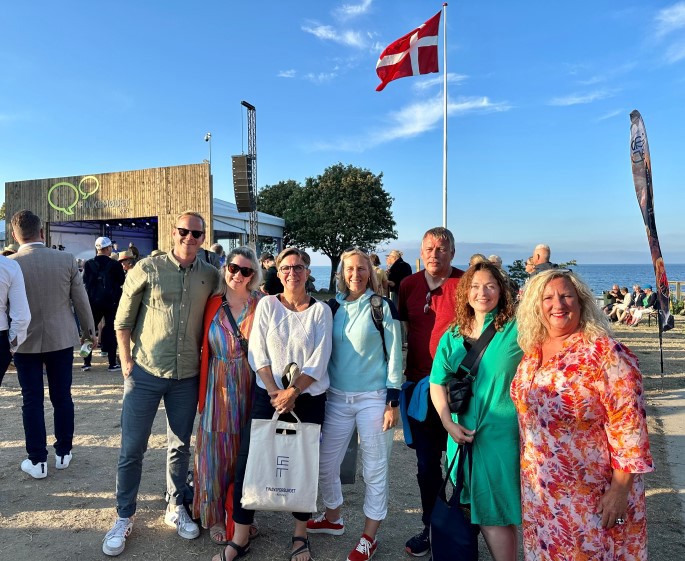 Issues twisted
The board took part in debates in which Finansforbundet and Nordea participated, but also spent time networking with old and new connections. Furthermore, we got inspired by completely different topics - from politicians on social media to the fight for green transition. Often the topics and positions were known, but in many events it was possible to twist the issues and change the disagreements into new perspectives.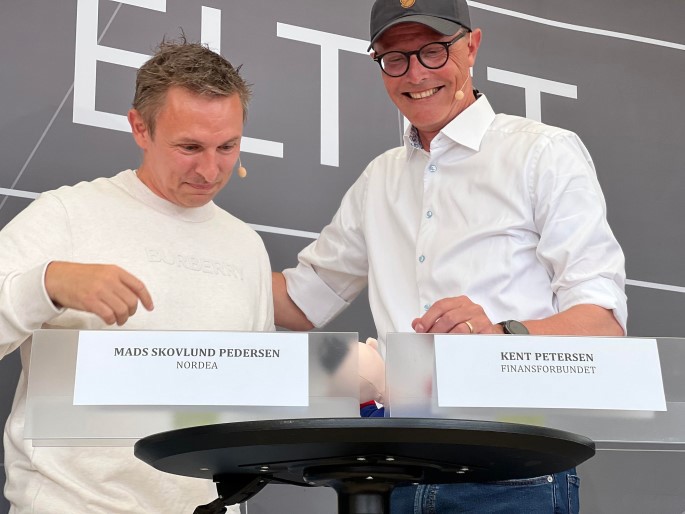 "We come home with new angles on the working life, which we can use in our union work for the benefit of members and colleagues in Nordea and in the financial sector," writes president Dorrit Brandt in her LinkedIn post.
Well-being and collective agreement in Nordea's Rønne branch
The first day of the Folkemødet coincided with the Finansforbundet in Nordea sending the new company collective agreement to a vote. That same morning, vice president Mette Balck Mejlby participated in a meeting in Nordea's Rønne branch, where she, together with Nordea's Danish management and the local employees took the temperature on the well-being just now and talked about the new company collective agreement.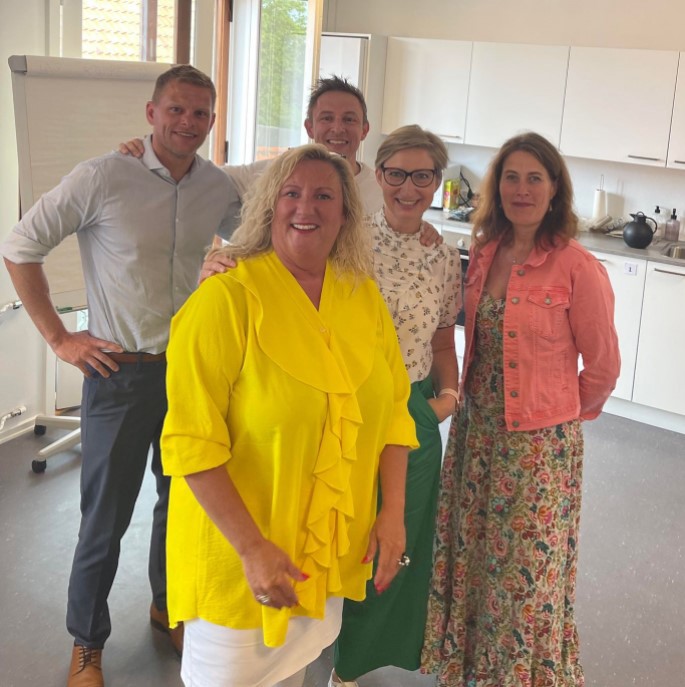 See more on LinkedIn
You can read more about the impressions that Finansforbundet in Nordea's board got out of the Folkemødet by looking at their posts on LinkedIn. See them here: