"Really nice to be recognized" – Skulderklap Prize winners were surprised, celebrated and celebrated once more
This year's six Skulderklap Prize winners were celebrated with a donation and delicious lunch. Earlier, their colleagues managed to surprise them locally
There was plenty of praise when the six Skulderklap Prize winners were surprised by colleagues in November with the message that they had won. The winners told about their genuine surprise as they met at Finansforbundet in Nordea's 32nd birthday on 12 January.
Tapas were served in Metro, lunch in Tårnet at Christiansborg and each of the winners received DKK 5,000.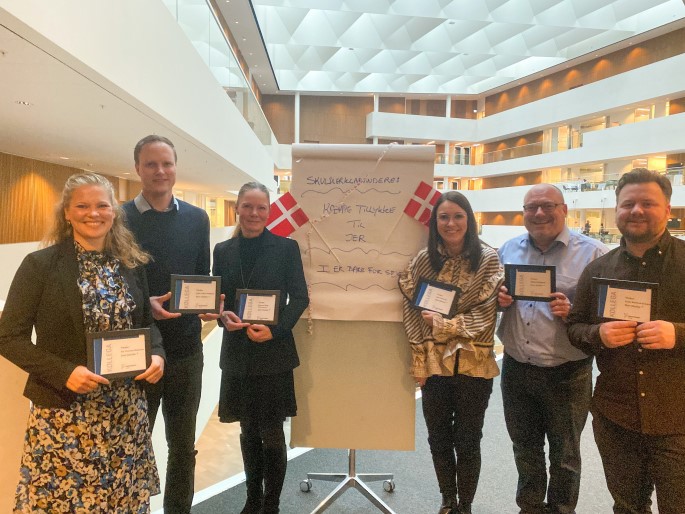 Completely speechless
One of the winners told that his manager had called for a meeting with breakfast and that the winner himself helped to arrange the servings.
"I'm new to the bank, so I didn't even know about the Skulderklap Prize. I was so speechless that I couldn't even say thank you for the nice recognition," he said. The rest of the day he chatted with his colleagues with a big smile on his face.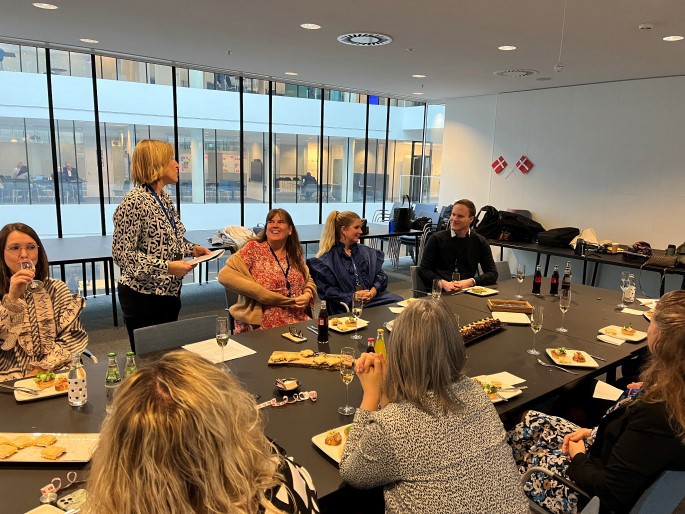 A bit embarrassing
Another winner said that she was very curious about the convened meeting, which was arranged in the middle of other important activities. The manager had asked her to help with a feature.
"So I made the longest Christmas garland imaginable. Suddenly, a PowerPoint presentation showed a lot of pictures of me. It was a bit embarrassing, I thought. Quite unexpectedly, the colleagues from another team came in, which made me fear that an unwanted announcement was coming. It took me quite long time before I found out what they were up to."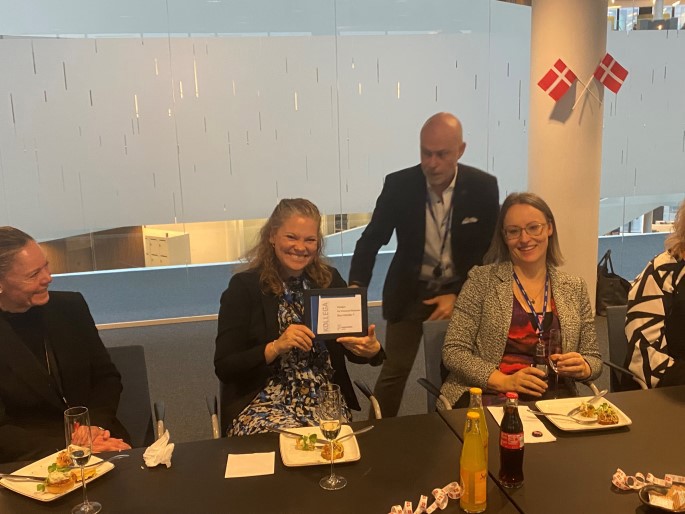 "It's really nice that it's recognized when you try to make a difference," said another winner. She was annoyed that the leader had called for a short briefing on Wednesday, without her, as a senior union representative, knowing the context. In the middle of the meeting, colleagues from the neighbouring branch also entered from their hide-out in the kitchen - and then the Skulderklap Prize winner was celebrated immensely.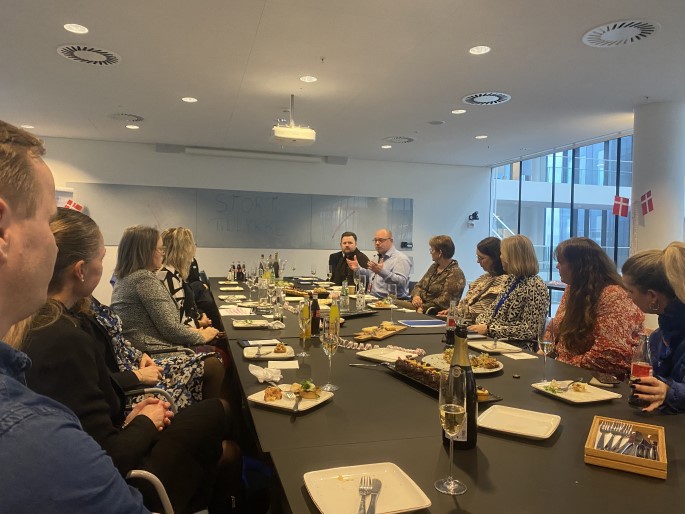 100 nominations
'Et skulderklap' is a Danish expression for 'a pat on the back' – appraisal and recognition for doing something good. The Skulderklap is a prize given by 'Stiftelsesfonden for Finansforbundet i Nordea' – a fund established back at the foundation of the current Finansforbundet in Nordea when Privatbanken, Andelsbanken and Sparekassen SDS merged to Unibank in 1991 – later becoming part of Nordea. The prize is given to six members in recognition of a special effort for the benefit of their colleagues.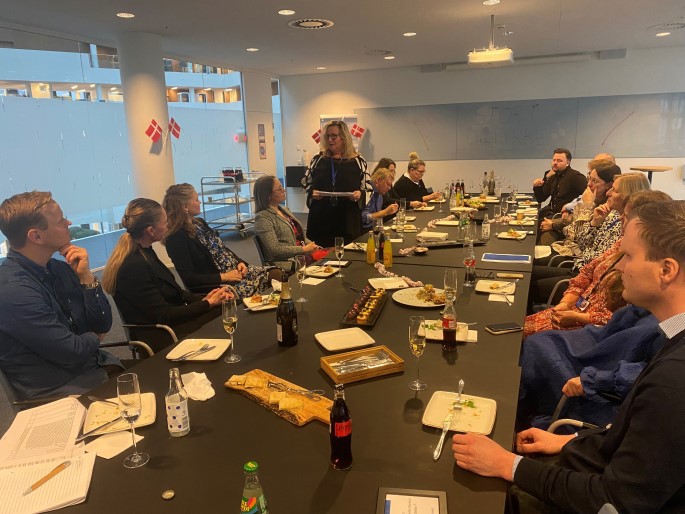 Clearly, many colleagues make an exemplary effort for the benefit of the surroundings. This year, colleagues submitted no fewer than 100 nominations for the Skulderklap Prize – the highest number in many years. All nominees have been celebrated locally with breakfast or the like.
Once again, big congratulations to this year's six Skulderklap Prize winners:
Jelle Feike Oenema, Personal Banking Silkeborg
Lasse Bækvad-Hansen, Personal Banking Glostrup
Line Faaborg, FTR, Personal Banking Sønderborg
Mikkel Ryskjær, TM Investigations DK
Pia Vincents Molander, CBP Task Force
Susanne Elling Nedergaard, P&CS Special Support