I will definitely use Finansforbundet's offers
As a new member of Finansforbundet in Nordea, Matthys Johannes Rossouw from South Africa is happy about all the offers that match his needs.
"All Danes are members of a trade union. I haven't yet heard a Dane say that it's a bad idea. Everyone believes that it is something you should join."
When Matthys Johannes Rossouw left South Africa in 2009 driven by a desire to experience and work in Europe, his heart was initially set on England. But when he got a job offer at a credit rating agency in Copenhagen, he took it. One thing he quickly realised was that being a member of a trade union was considered to be the only sensible decision.
"After three years I capitulated and joined a trade union, but I just saw the membership as something that might be good to have in case of an unforeseen situation or bad times. I never contacted the union. So I was surprised by all the offers that came with the membership of Finansforbundet," says Matthys Johannes Rossouw, Senior Credit Portfolio Manager NCCL.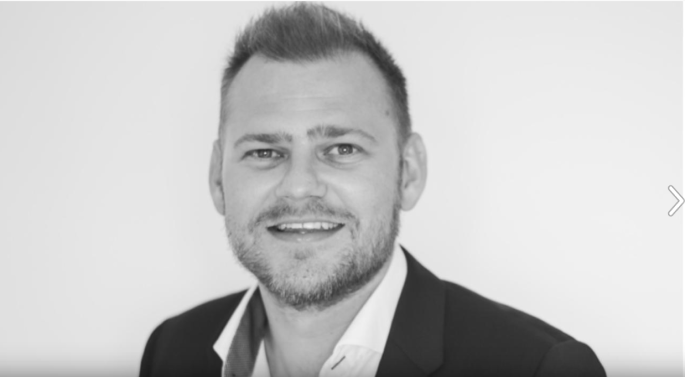 "I was surprised by all the offers available through a membership of Finansforbundet," says Matthys Johannes Rossouw, Senior Credit Portfolio Manager NCCL.
Before he left South Africa, he worked at the country's biggest bank, Standard Bank, and had always planned to return to banking at one point – he chose Nordea in January 2021.
"It's been an overwhelming switch. As someone described it to me: 'Nordea is more of an organism than an organisation'. I think the opportunities to develop are fantastic."
Colleagues' recommendation
He also quickly sensed that being in a trade union is even more of a priority at Nordea than at his old workplace.
"My colleagues seem to be very passionate about it. They told me that the trade union would listen to my input and they talked about the various advantages and offers. For example, I'm very interested in the Danish lessons available through Finanskompetencepuljen (the financial skills pool) – I understand everything and also speak Danish but don't feel all that comfortable about it. My 3-year-old son also thinks I sound funny," says the South African, who lives with his South African wife in Allerød.
"We have in fact known each other since we were seven. After several years without contact, we met again and when the choice was between settling in South Africa or Denmark, Denmark won," says Matthys Johannes Rossouw, who has not only taken to the Danish climate and the clear change of seasons, but also the mindset and the work culture.
"The Danish trade union movement has done a great deal to ensure good conditions in the labour market. I find the way it is involved in the labour market and helps ensure good conditions together with the employers very valuable."
He appreciates having a safety net through his membership if something unforeseen should happen. And he knows he will benefit from the many offers available. In addition to language courses, he would generally like to make use of different forms of networks available through Finansforbundet and would also like to have a closer look at other options available through Finanskompetencepuljen.
"I will definitely make use of the offers. I think there's so much to choose from."
Get your colleague to join too and be rewarded
The more financial employees who are members, the stronger we stand. That's why Finansforbundet has a recruitment campaign where you will receive a gift certificate valued at DKK 400, redeemable in 100's of shops, whenever you help us get a new paying member. We welcome all new members with a free membership for the first three months.
More info here
.