Union representative after two decades as leader
The prospect of working more with people was one of the main reasons why Tine Hovdreng Bull decided to run as a union representative. Now she is looking forward to using her experience in her new role.
Read more about the union representative election at the bottom of this article
After almost 20 years as a leader at Nordea, Tine Hovdreng Bull last year asked for a job without staff responsibility – and she likes it. But she missed what originally attracted her to becoming a leader: working with people. This has now been solved in an untraditional way – she has been elected as a union representative.
"It was actually my new leader, with whom I have a really good relationship, who encouraged me to do it. She has previously been a union representative herself and knows what it involves. And she saw that it could give me back what I miss from the leadership role," says 56-year-old Tine Hovdreng Bull, who works in Corporate Lending Services in Denmark.
She had grown tired of the leadership role because the focus of her various positions had in recent years gradually shifted too much towards operations and away from contact with employees.
"My last job as a leader was in Boligsupport where many tasks were transferred to Poland and the job changed significantly. That's why I've been happy to change units and job title and now I'm looking forward to putting energy into my work as a union representative."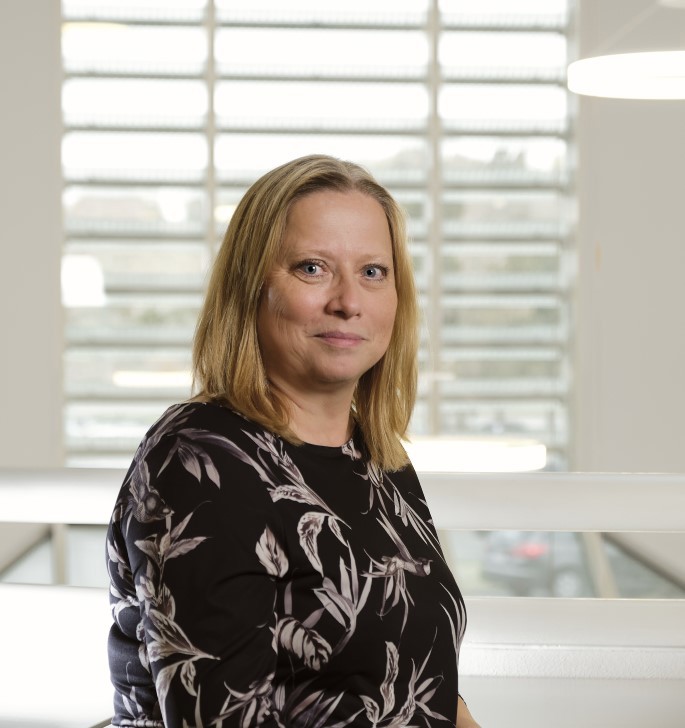 Looking forward to training programme
Tine Hovdreng Bull was elected this summer, a bit outside the normal election rota, because her unit did not have a union representative.
"I've been with the bank since 1985 – before it was called Nordea – but I've been along for the whole journey. So I'm very pleased that my experience, both as a leader and in general, can be utilised in a new way."
She is also looking forward to starting her training in January to become a union representative:
"It will be interesting. I expect that it will be similar to leadership training in many ways. Afterwards I think I will supplement the training with a course in psychology – which I've always been interested in," she says, adding that she actually wanted to study psychology when she was young if she'd had the required grade point average.
Instead she chose banking; a career path that has brought several leadership positions over the past 20 years, but the transition to "ordinary" employee has not been very drastic.
"I'm very aware that I'm no longer a leader. Actually, I've asked my leader to let me know if I inadvertently revert to the leadership role. But it has turned out not to be a problem in practice", says Tine, who is now a union representative for 16 colleagues.
"Although it's different than being a leader and I'm in principle sitting on the other side of the desk, the two roles have a lot in common. And my knowledge of Nordea and experience as a leader have given me a strong foundation going forward."
Tine Hovdreng Bull has over the years witnessed many employees transition from the role of union representative to leader:
"I'm taking a leap in the opposite direction and it feels just right," she says, adding that she is particularly looking forward to working with her union members' drive to future-proof their competencies.
"We all know that the ways of working at a bank are changing so it's important that we keep up with these changes."
Time to elect union representatives
The union representative elections are well underway. The members will be electing union representatives for their local areas for the next two years. 
As a union representative you are a spokesperson for your colleagues in all matters great and small towards the management and Finansforbundet in Nordea. In other words, you will become a spokesperson for your colleagues and sounding board for management. You will become a role model, putting issues such as competence development and well-being on the agenda. And you can expect your training as a union representative and membership of various forums to greatly enhance your skills both personally and professionally.
Read more about the union representative elections on finansforbundet.dk/en/become-a-union-representative