Expert: Bosses saying "My door is always open" is long gone
In the opinion of Anders Raastrup Kristensen, managers have to actively reach out to their staff members: "When many employees work from home, the random meetings in the corridor stop."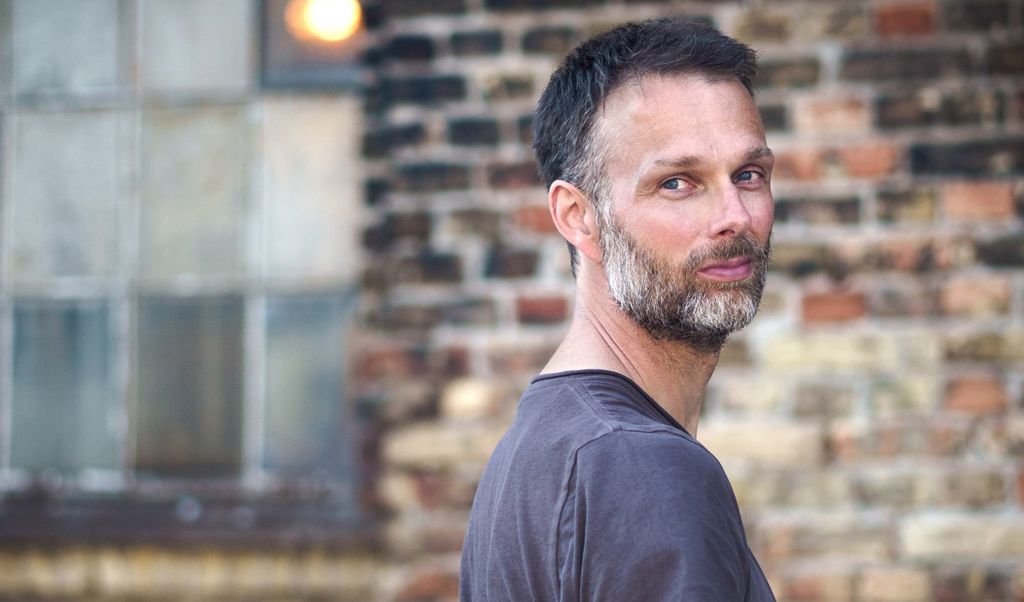 According to researcher Anders Raastrup Kristensen, managers can no longer stay put in their 'backstage' offices at the bank and wait for their employees to come to them. Photo: Sille Veilmark
Managers can no longer stay put in their 'backstage' offices at the bank and wait for their employees to come to them – like they did in the 'old days.'

No, managers have to actively reach out to their employees, says researcher at Copenhagen University, Anders Raastrup Kristensen:

"As a manager you can no longer just say 'My door is always open'. When more people work from home, the random meetings in the corridor stop, and not all employees want to reach out to their superior themselves. This places new demands on you as manager."
All of a sudden the manager has to pick up the phone
Anders Raastrup Kristensen was one of the experts taking part in the Future Work Lab project that conducted various change experiments at major financial institutions in Denmark, among these Nykredit, Danske Bank and Nets.

About the expert
Anders Raastrup Kristensen is a researcher, author and lecturer. He is the author of multiple books on self-management and has written a PhD thesis on the balance between work life and family life.
He does not discuss the concept of thriving without also discussing productivity. He is convinced that good work routines are the very foundation of a healthy work life.
He was one of the experts on the Future Work Lab project that conducted several experiments at financial institutions such as Nykredit, Danske Bank and Nets, to name a few.
Especially conventional technical managers find work-from-home days challenging, perhaps because they are not really used to approaching their staff members in this manner. The expert explains:

"All of a sudden the manager needs to pick up the phone and call an employee because the employees are working from home. As a sort of follow-up on how this person is doing. For managers this is a different approach to management."
Doing it systematically
The need for coordination has grown and according to Mr Kristensen, managers need to do this in a systematic manner. For example by keeping a log or some other system to keep track of who they have talked to. With the result that nobody flies under the radar.

Some employees may find it somewhat intrusive if their superior suddenly starts to call them or asks them to come for a 1-to-1 interview more often than before.

"It might even be interpreted as crossing a line or as an attempt to control the employee," says the expert. With this in mind, it is essential that the staff understand why the manager does as he or she does.

"As a manager you must invite feedback. Create a 'meta-room' where the initiative is yours. As an example, you could ask your employees to prepare some feedback to you on your leadership style at the annual employee development interview."
"All of a sudden the manager needs to pick up the phone and call an employee because the employees are working from home."
- Anders Raastrup Kristensen, Copenhagen University
Four pieces of expert advice to you as manager:
Contact your employees actively, as a sort of "check in." You can do this through phone calls or in 1-1 interviews.
Do it systematically. As an example, you could keep a log of your check-ins with your employees in an Excel spreadsheet.
Ask your employees to provide feedback on your leadership style. Create a 'meta-room' to ensure a setting where your employees will feel secure and confident.
Principles or rules for work from home? Make up your mind as to your employee's habits and ways of working.
Individually, the employees have to meet new demands. For a successful relationship between superior and employee to exist, it is critical that the employee talks about their need for management. "The employee must give something back to their superior," emphasises Anders Raastrup Kristensen.
Change is very much about norms
According to the expert, the COVID-19 pandemic demonstrated that barriers to a more flexible work life in terms of technology or organisational structures did not exist. There was, however, a cultural barrier:

"Digital solutions such as Zoom and Teams were not new. But many of us did not learn how to use these programs until we were forced to work from home. The change is very much about norms: Something inside our minds," says Andres Raastrup Kristensen.
Our privacy is a condition for our productivity
The COVID-19 lockdowns also demonstrated that our privacy is a condition for our professional productivity. The ways in which we managed to adapt to seamlessly working from home differed considerably:

"For Teams meetings, some people had to sit in the bathroom or try to stay focused with children home from school running around in the background. This you had to accept as their superior. There were huge and individual differences between the circumstances for your employees."

Businesses applied a variety of solutions to overcome their employees' many individual needs for working from home. Some introduced rules, others introduced principles. Anders Raastrup Kristensen notes:

"No approach is better than the other. However, some groups of employees who are used to performing their work in an autonomous manner and used to being on the move find rules inflexible."

Contrary to this, other groups of employees are used to a communal structure and will ask for concrete rules they can follow, the expert notes:

"With principles, an employee has to perform a considerable degree of interpretation. For instance, it would make no sense if you have several programmers working on the same project. They are used to working according to performance targets."

As you can understand, there is no easy way out. As a manager you have to consider the types of employees and habits you are dealing with. In the words of Anders Raastrup Kristensen: "The manager has to venture out of the office."
Fact box:
About Future Work Lab
Future Work Lab was established at the initiative of Finansforbundet along with Forsikringsforbundet and the Danish Employers' Association for the Financial Sector. Funding for the project was awarded by the Velliv Association (Velliv Foreningen).

A series of concrete experiments performed in the financial sector has shed light on the mental health of the digital work life of the future.

You can find short, easy-to-use instructions for your own experiments for your work place at the website of Future Work Labs.
Mental health and well-being
How do we protect our mental health and well-being when our work life is under constant change? And what learnings and initiatives should we make use of to ensure both fellowship and flexibility? Learn and get inspired here.
Read more