Customers' top 10: Here are the most lenient banks
It has generally become harder to borrow money, but, according to customers, some banks are more willing to lend than others.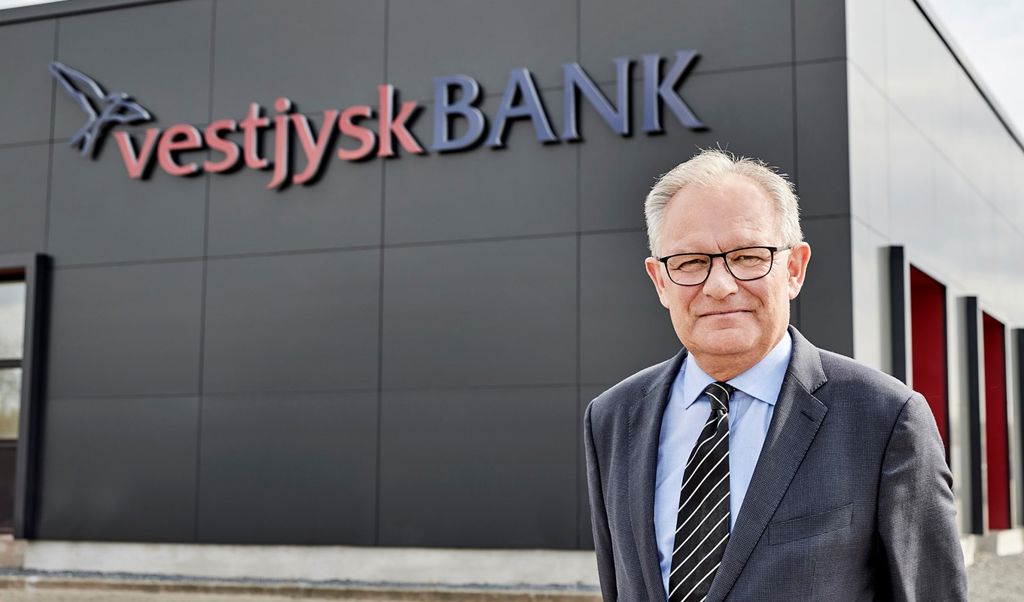 We are asking for more documentation than we may have done in the past," says CEO of Vestjysk Bank, Jan Ulsø Madsen, Photo: Press photo
It's easier to borrow money for your dream home in some banks than in others.

At least if you ask the customers, who nevertheless generally experience a certain tendency by the banks to hold on to their money more than they did before. This is the result of a new opinion poll made by Voxmeter, a market research company, writes Finanswatch.

One in three customers of Ringkjøbing Landbobank is, for instance, of the opinion that it is easy to borrow money. Thus, when you ask the customers, this agricultural bank tops the list of the banks most willing to lend.
At the beginning of 2022, Vestjysk Bank topped the list as more than 40 per cent of the bank's customers found it easy to borrow money. Today, the figure is down to one in five, and CEO Jan Ulsø Madsen is pleased that the bank has slid down the list.

He is telling Finanswatch how Vestjysk Bank has tried to train its employees to have more difficult conversations, ask more questions and make more demands than they have been used to.

"We are asking for more documentation than we may have done in the past. We ask for budgets that are completely up-to-date; previously, if we just knew the customer well, we might have granted them a loan despite a not entirely updated budget. This may leave the impression that we have become slightly more cautious," Jan Ulsø Madsen explains to Finanswatch.
The most lenient banks according to customers
The share of customers who find it "reasonably easy" or "very easy" to borrow from banks (private customers)
Ringkjøbing Landbobank (35.4%)
Danske Bank (21.1%)
Sparekassen Kronjylland (20.8%)
Vestjysk Bank (20.8%)
Jyske Bank (18.9%)
Nordjyske bank (18.9%)
Middelfart Sparekasse (18.8%)
Sparekassen Thy (18.8%)
Spar Nord Bank (18.4%)
Sydbank (18.1%)
The poll is based on responses from at least 500 customers per bank.

Source: Voxmeter/Finanswatch. See the full list here.
On average, however, it is the experience of bank customers that borrowing from banks has generally become more difficult than it was a year ago. At that time, the average share of customers who found it easy to borrow money in the respective banks was 20.8 per cent. Today, this number has dropped to 17 per cent.