The tribal banks are coming
The next generation of neobanks are on the way, driven by a focus on new communities defined based on ethnicity, identity, special interests or political affiliation and that span the business models of established banks
We have not seen them in Denmark yet, but they have started to pop up in the rest of Europe, the U.K. and the U.S.: "the tribal banks", which is to say banks that target communities defined by ethnicity, identity, special interests or political affiliation.
From being used to having banks that target all people and interest across society, there is a fragmentation going on in the industry, what Rob Curtis, the founder of the LGBTQ bank Daylight, calls "tribalism".
An example of this is the neobank Insha in Berlin. The bank is aimed at the Muslim community in Germany – there are around 3.5 million – primarily with a Turkish background, and they offer an online bank that follows the principles of Sharia, which means that the bank does not charge interest.
A similar neobank exists in the U.K., it is called Niyah, and common to the new banks is a strong ethical focus aimed at a Muslim community that has been underserved by the existing banks. Both banks want to expand in Europe. It has not been possible to get comments from the banks in question, but a year ago Mehmet Burak Dikmen, who is responsible for Insha's growth, said that they are planning to establish themselves in the Netherlands, Belgium and Austria and have their eye on the U.K., and that the pace will be determined by how quickly the bank can get its compliance in place in the different countries.
The new development around "tribal banks" is also called vertical development, meaning that the new banks address 90 per cent of the demographic criteria that the established banks have thus far ignored. Despite the fact that there are around 300,000 Muslims in Denmark, for example, no Danish banks have reacted to the fact that the Koran prohibits charging interest or that Turks would like to transfer money to Turkey cheaply. This is the development that is now beginning to take hold as the new players come on the scene.
Green community
Another example of tribal banking is the German company Tomorrow, which has the international slogan "Banking for a better future". The bank was established in 2018 by Inas Nureldin, Jakob Berndt and Michael Schweikart in Hamburg and is dedicated to a greener and more sustainable future. When you click through their website, it looks more like the website of an environmental organisation than a bank. The founders describe themselves and their customers as a "community" that together contributes to tackling the greatest challenge of our generation in creating a green future.
"In 2020, we went into our first crowd funding campaign and collected 3 million euros from interested small investors. These positive experiences made us repeat the crowdfunding campaign in the autumn of 2021, and this time we picked up 8 million euros. People are passionate about being part of Tomorrow", says Michael Schweikart.
In addition to the money that Tomorrow has received from thousands of private investors, the bank has raised another 14 million euros from several investment funds. Tomorrow is already available in most European countries – but not yet in Denmark.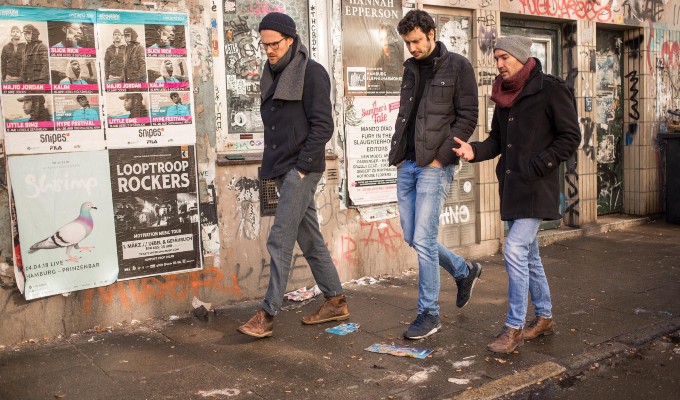 The bank's customers pay a subscription of between 3 and 15 euros per month, and every time they make a payment, they help plant and protect the rainforest. Right now, there are "103,000 People of Tomorrow" who protect 57 million trees and have invested EUR 41.5 million in sustainable projects.
The money for the investment comes when a user chooses to round up their payment and invest in, for example, green bonds, specific projects such as education of girls in Uganda or sustainable social housing. Last year, the bank was certified as a B Corporation, which is a type of company that certainly works under market conditions but does not compromise its ethical values. A type of "Fairtrade" for companies.
Neobank is aimed at the elderly
During the first quarter of this year, yet another new neobank, Longevity Card, will go online in a form that has not been seen before. It goes under the slogan "Health is the new wealth". It is a new bank that combines the concepts of healthtech, agetech (technology for the elderly) and fintech. The target group is people whose common focus is to live a long and healthy life and who want to integrate this into their personal finances.
Director Carlos Calderon de la Cruz says:
"Since the start of the pandemic, health has become a top priority in most people's consciousness, and we believe that the crisis will have a long-term impact on human behaviour. As a new bank, we want to link economic, physical and mental health – because they belong together."
This means, amongst other things, that the bank app has an integrated training and health module which is linked to the user's smartwatch, and when you live a healthy life, you earn points that give discounts on purchases from 60 companies offering health products from fitness to treatment and advice on life and health insurance.
First and foremost, Longevity Card comes with a multi-currency account, so you can make international payments and transfers that are linked to a Mastercard, so the customers can manage their everyday financial transactions. The still young neobank took its first step in May 2020 with support from a couple of venture funds, and in December 2021, a successful crowdfunding campaign was launched on Seedrs, where they obtained the equivalent of DKK 5 million.
The new bank is one of the first to focus on an older target group, although all age groups are welcome, and they are planning to get their own banking license so that they can also offer loans and investment products. Longevity Card is a British fintech, but the first country they are starting in is Spain, which has experienced the greatest interest in living a healthy life in a healthy economy during the pandemic.
Neobanks for Blacks, Asians and immigrants
When you talk to entrepreneurs in the U.S., it becomes clear that "tribalism" is taking up more of the American financial market, partly due to the intense debate on identity which arose after the murder of George Floyd on 25 May 2020, and partly due to the pandemic, which challenged many people's economies. This has led to the rise of niche banks, defined by the ethnicity of the owners and customers.
One of the new banks is MoCaFi, which caters to "black and brown communities", primarily in large cities. Founder Wole Coaxum says that 20 per cent of Black Americans are "unbanked", and there is a prosperity gap with other communities that the new online bank is trying to equalise.
"Existing banks are excellent, but their business model prevents them from solving the challenges we address", he says.
Developments in American society in recent years have increased confidence in banks such as MoCaFi, and in 2021 Citibank and Mastercard invested a collective 14 million dollars in the bank for further growth.
A similar neobank for "the black community" is Greenwood, which was founded in 2020 by three prominent Black Americans. Ryan Glove, who has been a front figure in the U.S. media industry for 20 years, the almost 90-year-old civil rights activist and former member of Congress Andrew Jackson Young and the rapper Michael "Killer Mike" Render are behind the campaign #BankBlack. Greenwood received a capital injection of USD 40 million in 2021, and the bank has attracted over half a million customers in 18 months. Common to Greenwood, MoCaFi and a number of similar banks is a clear purpose of contributing to social development within the black community in addition to acting as a bank, encouraged by various campaigns such as "Bank Black" or "Black Dollars Matter".
"Within the last two years, the development has also spread to Asian Americans, who similarly feel financially excluded and have felt exposed to 'Anti-Asian Hate', especially during the pandemic", says Ken Lian.
He came to the U.S. in 2008 and has a background as a successful tech entrepreneur who sold his startup to PayPal in 2016. Ken Lian got the idea for the first Asian-American bank as recently as 2020, as, like other immigrants, he was routinely rejected when he wanted to open an account in a regular bank, despite a brilliant "credit rating". So he decided to open his own under the name "Cheese" – which is American slang for "money".
The bank focuses on the three major cities of San Francisco, Los Angeles and New York, where there are the largest number of inhabitants with Asian backgrounds, and the bank went live in record time through a collaboration with Coastal Community Bank, which is responsible for issuing accounts, and Mastercard, who supplies the users' payment cards.
The users get a bonus of 3 per cent of their deposits by referring new customers and up to 10 per cent cashback in 10,000 stores and chains and an extra financial incentive to shop in stores owned by Asians.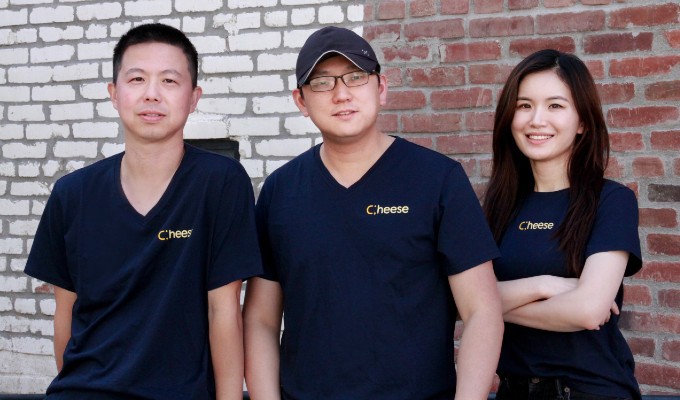 First and foremost, the language on Cheese's website and app is in English and Chinese, but versions in Korean and Japanese are also being prepared.
Futurist oh journalist Nils Elmark has prepared the report "The financial industry in new communities". You can read the report here.