Financial employees are increasingly focusing on continuing education
"The drive to learn new things and develop is growing", says Søren Laursen, Managing Director of Finanssektorens Uddannelsescenter. He is seeing a particularly high demand for courses in digitalisation, sustainability, compliance and management.
The financial sector is developing rapidly these years – especially due to digitalisation – which is constantly placing demands on financial workers to acquire new competences.  And companies and financial employees are largely trying to meet these demands.
"We are seeing an increasing focus on competence development in the sector. There is no doubt that more money is being spent on training employees than in most other industries, and there is also a growing curiosity to develop and learn new things amongst financial employees in general", says Søren Laursen, Managing Director of Finanssektorens Uddannelsescenter (FU).
FU, which is owned by the Danish banks (minus Danske Bank, Nordea and Jyske Bank), expanded the percentage of permanent employees from 55 to 65 over the past five years, and turnover has almost doubled compared to 10 years ago. 
At present, FU is seeing a large influx of applicants for courses in online customer meetings – such as "The excellent customer relationship in digital daily life" under Finanskompetencepuljen (Finance Competence Fund), which focuses on personal advice as the customer becomes more digital self-reliant.
Sustainability, management and compliance are course hits
"Compliance is also an area where there is a high demand for new knowledge. This is due to the fact that many specialists have entered the sector, driven by the increasing regulatory requirements in the area", says Søren Laursen.
In 2021, Finanssektorens Uddannelsescenter in cooperation with Finansforbundet and Finanssektorens Arbejdsgiverforening launched the pilot project "Sustainable customer dialogue for business advisers". The course was quickly overenrolled, and this year many more private and business advisers will be equipped to advise customers on sustainability. Management development is another area the sector has increased its focus on.
"Management development may have been a somewhat neglected area in the companies for some years, but now there is a major focus on it. Both due to the corona pandemic, which places demands on being able to manage from a distance, and because there are generally greater and greater demands on management", says Søren Laursen.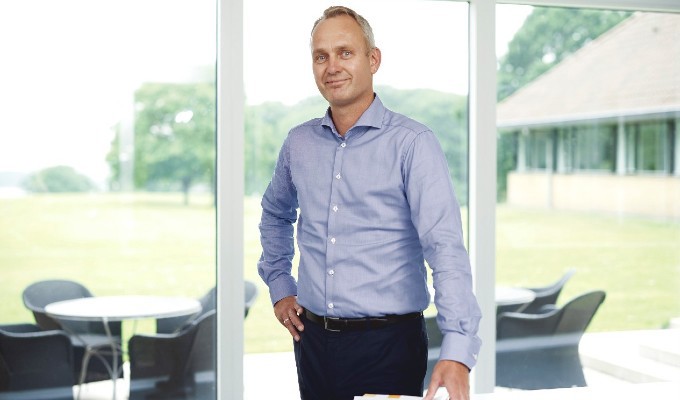 Lifelong learning but not just from a school desk
Most teachers in Finanssektorens Uddannelsescenter have a background in the sector themselves and have either worked on internal training of colleagues in the companies or are people who are passionate about developing other people. But developing competences and acquiring new knowledge no longer takes place from a school desk in a physical room with others.
"There is a growing realisation that we must learn new things throughout life. But learning is not necessarily conditional on sitting at a traditional school desk. Micro-learning with short online modules is gaining ground, and you also learn from being in an environment where you can learn from your colleagues. The most important thing is that you are curious", says Søren Laursen.
A rule of thumb is that 10 per cent of the employees in a financial company have a development mindset, which means that they are curious about learning new things and continuously seek continuing education and new career opportunities on their own. 20 per cent follow developments and keep up to date with what is happening. The remaining 70 per cent need to be tapped on the shoulder and encouraged to engage in continuing education, according to the Director of FU.
"It's important to work with the motivation to learn new things. Many people can't stand to sit at a school desk for a long time. Therefore, in the future we will see even more continuing education in smaller doses than we have now", says Søren Laursen.
Finanssektorens Uddannelsescenter
Finanssektorens Uddannelsescenter (FU) is a consultancy and an association owned by the Danish financial sector. FU was established in 1969, and while at the start of its existence the training centre provided education for banking students for its member companies for many years, in recent years FU has become a provider of educational programmes and consultancy services for the entire financial sector. For example, today more than 100 different modules of online learning are offered, so employees of the member companies have the opportunity to acquire learning and knowledge 24/7.