Small changes result in marked improvement of mental well-being
Having time to go into details and to socialise with your colleagues has a positive effect on both your work performance and your mental health. These are the preliminary results of a range of experiments conducted by Future Work Lab, a project with participants from the financial sector in Denmark.

Five hours a week to go into details with your work. To get to know the others in your team better. To go for breaks with your colleagues instead of doing it on your own.

This sort of very modest measures can result in a notable difference in the working environment. This is evidenced by the preliminary results from the Future Work Lab project, which is designed to generate knowledge about and tools to improve the mental health of the digital work life of the future.

"Actually it is quite surprising how little it takes to make a positive change," states Signe Bjørg Lyck, project manager of Future Work Lab – a joint effort between Finansforbundet, the Danish Employers' Association for the Financial Sector (FA) and the Velliv Association (Velliv Foreningen).

Signe Bjørg Lyck is in the process of evaluating the results of two of the nine experiments conducted as part of the project.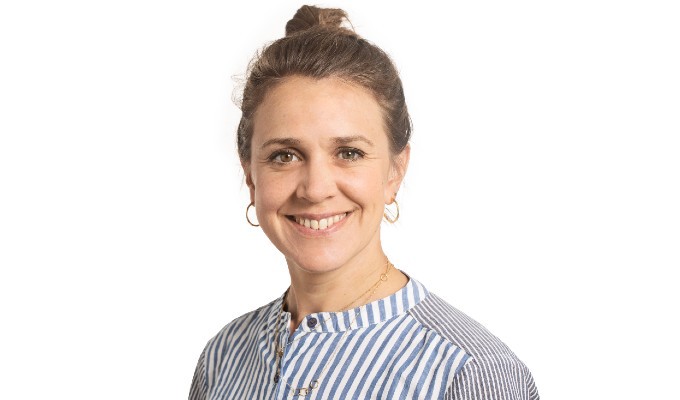 A sense of belonging and team spirit
The participating companies – all within the financial sector – have selected a theme as the basis of their individual experiments.

At Danske Bank, the front-end staff members and managers of two teams have been working without set KPIs and measurements during the experimental period and all staff members took their breaks together instead of individually.

At the pension fund Pensionsselskabet Velliv, a group of employees have been allocated five hours each week for undisturbed work.

At Nordea, the experiment in the two teams focused on how to create a sense of belonging, a spirit of cohesion and community spirit. Here one option has been the "Colleague-to-go" scheme involving walks with alternating colleagues.

A fourth example comes from the insurance company Topdanmark where virtual breaks with everybody participating and miniature meetings have contributed to improving team spirit and well-being.
Not just out of the blue
Switching off email notification, working without being interrupted for an hour or speaking to other colleagues than you usually do. On the face of it, it seems like something you could set in motion yourself.

"Well, it does sound quite simple but it doesn't just happen by itself. Several of the participants have let us know that it is a relief when there is a set structure and it is legitimate to do this," explains Signe Bjørg Lyck.

The option to go into details generates energy and the satisfaction of being able to finish tasks instead of trying to multitask are just some of the aspects the trial participants have come to appreciate.

"Some of them tell us that being allowed to go into details has even rejuvenated their passion for their profession," says the project manager.

The hybrid digital work life, where we are no longer bound to a physical place of work, affects us, professionally and socially.

"According to the participants, it has a positive impact on their work when they get to know each other better and not only approach those they already know," summarises Signe Bjørg Lyck.