Finansforbundet receives an international award for 'World's First Fintech Collective Agreement
UNI Global Union, an association of trade unions in 150 countries and with a total of 20 million members, has awarded this year's 'Breaking Through Award' to Finansforbundet for the framework agreement in the fintech area in Denmark.
It has echoed across the globe that a framework agreement was entered in the spring between Finansforbundet and the newly established Arbejdsgiverforening for fintech (Employer's Association for Fintech) in Denmark. It is the first of its kind in the world, and therefore UNI Global Union has awarded Finansforbundet this year's 'Breaking Through Award' today on 11 November in Nyon, Switzerland.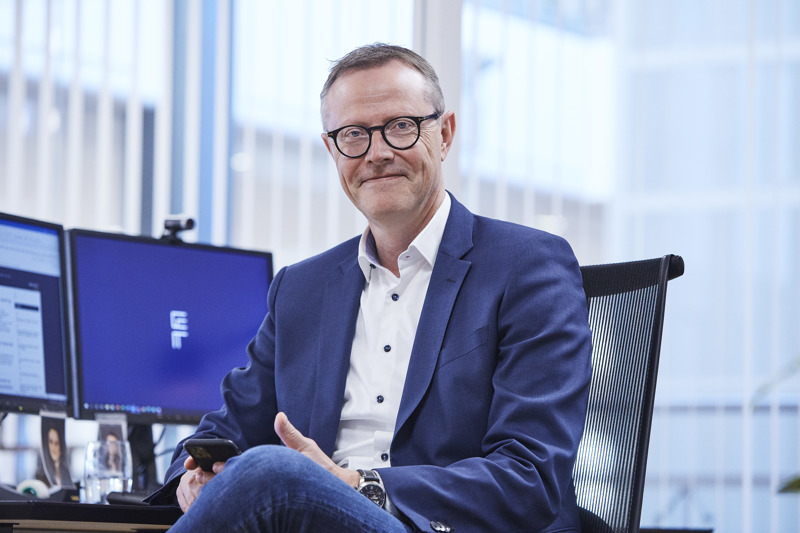 'For several years, we have been part of the work to help create fertile ground for an entirely new sector in Denmark, and I am proud that it has resulted in workplaces and growth. Of course, it has also been a goal for us to cultivate the organisation of a new and extremely technologically driven industry, and therefore the framework agreement is an important step from a slightly broader perspective. Of course, I am very pleased that this has also gained attention internationally', says Kent Petersen, Chair of Finansforbundet.
In the explanatory statement from UNI Global Union, it states that 'the UNI Global Union Breaking Through Award recognizes that Finansforbundet Denmark is the first union in the world to negotiate a national collective agreement for the FinTech sector, a sector that is particularly vulnerable to platform work and unregulated working conditions.'
'I am both proud and happy about the agreement itself, but also the recognition that comes from the award. We chose to take a new path, because an organised labour market is also highly relevant in 2021 and in industries where technology is a huge factor and where the relationship between employees and employers may be a little different than we've been used to. As a trade union, we also have to be part of that reality', says Kent Petersen.

Read more about the award here