We need not fear change
Finansforbundet unanimously voted that, in the coming year, it needs to work with the community, an ever-changing working life, partnership agreements and that it is necessary to be the change that you want to see in the world.
"At Finansforbundet, we see a changing world as a premise for our work and efforts. As an ambitious union, we are not satisfied to just follow the changes. We want to affect the world we live in and that we will be living in."
This was the introduction to the political focus areas for the 2020-2023 period, which were unanimously adopted by Finansforbundet's digital National Congress on Wednesday 30 September.

"This is a relatively simple text of five pages, but it is an ambitious political document that forms the basis for how we need to work to best ensure our members' success in their working life," says Kent Petersen, who was re-elected as president of Finansforbundet at the National Congress.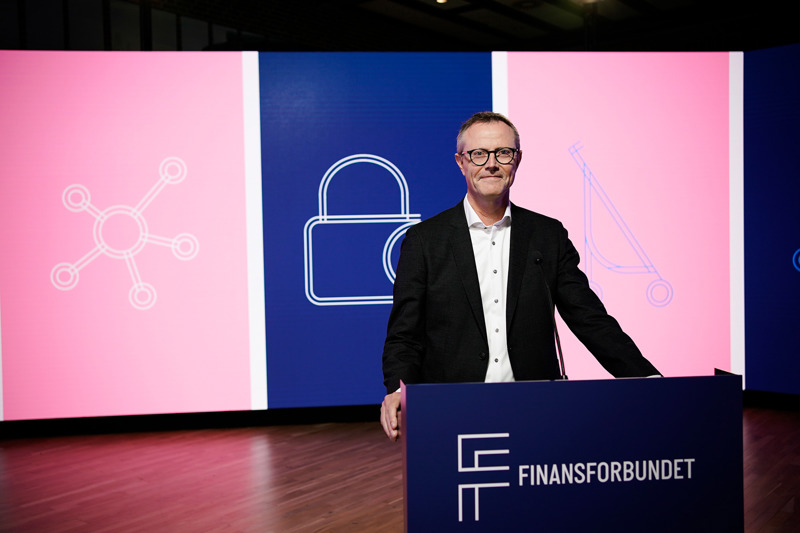 "We need to work with the community we are part of based on the acknowledgement that change is a constant and that the working life is always in a state of flux. However, we do not need to fear change and new developments. Based on the individual person and our community, we want to be the foundation for the change that we want," he explains.
The political focus areas are divided into four sections – The major changes around us, The competent person, The inclusive and flexible working life and Collaborations and alliances.
The Executive Committee decided on 20 October which policy areas should be established – with representatives from the local branches – and should work towards accomplishing the goals in the coming years.
The political focus areas may seem a bit abstract, but the work with the policy areas will be as specific as possible.
"The whole game concerning the working life is something that will continue to be a major part of our work. Satisfaction, the inclusive working life, how we are to each other, sexism, and having the right to be the person you are at work," says Kent Petersen.
Another specific example is Finansforbundet's collaboration with other organisations within the financial area or within the trade union movement.

"There continues to be a discussion on who we must collaborate with, which in my view will be those who will generate results for our members," says Kent Petersen.