The union representative
Your union representative speaks for you and strives to achieve good conditions for you and your colleagues at the workplace.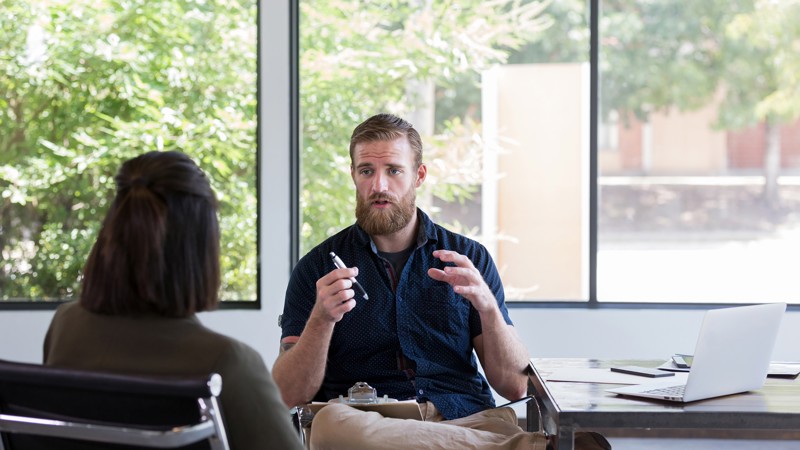 The union representative is your local adviser and sounding board with whom you may exchange views and ideas, and he or she can help you with a wide range of questions and challenges you may face at your workplace. For example in relation to:
Advice and consultation about pay
Consultation on well-being and job satisfaction
Questions and consultation about legal matters or matters related to collective agreements
Advice on jobs and career, clarification of competences and supplementary education
Conflict resolution and difficult conversations
Acting as a companion during disciplinary meetings or dismissals
Mediator focused on well-being
One of a union representative's primary roles is to be a mediator between employees and the management. The union representative therefore constitutes an important intermediary if you have disagreements or concerns in relation to the management or working conditions in general. Having listened to your concerns and suggestions, the union representative will communicate these to the management and find a solution that benefits all parties.
Another important role of the union representative is to contribute to job satisfaction. By supporting and representing your colleagues in matters related to the working environment, stress and well-being, the union representative contributes to creating a positive and healthy workplace culture. The union representative may also help the organisation comply with applicable legislation and regulations in the area.
Finally, the union representative may support you and your colleagues in conversations with the management. If you are facing a difficult conversation with your manager, for example about pay, a promotion or working conditions, the union representative can help you prepare for it and represent you during the meeting. This will make you feel more secure in terms of getting your wishes and needs across and understood.