The salary level in the Danish financial sector and how to negotiate it
Date
25. Oct 2022, 17.00
-
18.00
Registration deadline
21. October 2022
If you want knowledge about salary levels in the financial sector and negotiation techniques look no further.

Gain
Better insight into the different salary levels in the financial sector

Advice in relation to negotiation techniques and negotiation tools

Information on how to use different salary and job statistics
Content
Whether you are unsure of what salary level you should be at or you are lacking some techniques when negotiating your salary this webinar is the right for you.

The webinar focuses on increasing your knowledge about salary levels for several positions and skill levels in the financial sector.

In addition, you will gain knowledge and tips about various negotiation techniques and tools, so that you will be better able to negotiate your own salary and/or other employee benefits.

We will furthermore demonstrate how you can use and understand Finansforbundet's (Financial Services Union Denmark) different tools on our website such as "The salary calculator", "The job calculator" and other statistics.

Presenter
The presenter at the webinar is Senior Consultant Rasmus Nørgaard Høgh from Finansforbundet.

Since 2006 Rasmus has been negotiating collective agreements within the public and private sector with numerous financial and pharmaceutical companies and employer organisations.

Other info
During the webinar, your name, email and any photos and videos might be visible to the other participants in the event. Your name, email, position, and company may also be disclosed to the instructor, solely for the purpose of the instructor's conducting of the event. You may object to the disclosure of your personal data and your data being visible to the other participants at any time. You can do so by sending an email to clu-gdpr@finansforbundet.dk indicating the name of the event.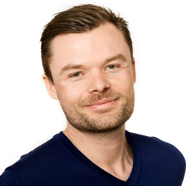 Rasmus Nørgaard Høgh
Contact
Center for læring og udvikling
You have now unsubscribed from the event
If you have paid for the event, you will receive a refund.

The event will no longer appear on your list in My Union