Power BI #4 Power BI with Databricks for Data science
Date
27. Sep 2022, 9.00
-
10.00
Registration deadline
25. September 2022
Target group
It employees
At this webinar we explore how to build data models from data in Data Bricks and include the output of models, so that insights can be visualized and shared through the Power BI platform.
Gain
Data Bricks on Azure, GCP & AWS
Data Bricks languages R, Python, Scala & SQL
Notebooks, Clusters & SQL endpoints
Data bricks partner connect
Working with Data Bricks data in Power BI
Content
Data bricks has many advantages for collaborating on data and data science, it can be used on Azure data services, as well as on GCP & Amazon. In addition, Data Bricks allows for usage of several different IDE's and languages such as Python, R, Scala, and SQL, in Jupiter notebooks, R studio or PyCharm, making it possible for the whole data department to collaborate.

Program
The webinar will begin with a short introduction and afterwards we will get into how you can get the most value out of Power BI. It will be possible to ask questions during the session.

Place: Online (Zoom platform)
Date: 28th of September 2022
Duration: 1 time
Format: Webinar
Time: 9.00

Educator
Emilie Lundblad is Head of BI Solutions, Group M. She has 12 Microsoft Data & AI certifications and 12+ years' experience with data & analytics, 6 of them in Data & AI consulting. She is a startup entrepreneur & data nerd and holds a master's degree in quantitative finance & econometrics.

Registration
https://akademi.dit.dk/Meet-Inspire/Arrangementer/2022/pb-series-power-bi-with-data-bricks-for-data-science

To participate in the webinar, you must be a member of Dansk IT. All members of Finansforbundet can become a free member of Dansk IT. Register for free to Dansk IT through Finansforbundet (normal price DKK 1.585) Click here to read how to activate your double membership with Dansk IT.

This event is offered in collaboration with DANSK IT, Denmark's largest independent union for IT professionals and IT users.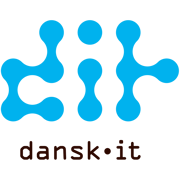 Contact
Center for læring og udvikling
You have now unsubscribed from the event
If you have paid for the event, you will receive a refund.

The event will no longer appear on your list in My Union