Ignite your green transition – from buzzwords to action!
Date
24. Nov 2022, 8.00
-
9.00
Location
Zleep Hotel Høje Taastrup
Carl Gustavs Gade 1
2630 Taastrup
Registration deadline
26. October 2022
Target group
All members, Non-members
Learn how your business can bridge green trends, technologies, and growth! Accelerate your competitive advantage now and become one of this decade's winners as a green organization.
Program for the meeting
Introduction to the green transition
Green technologies, business models and trends
How bridge sustainability and enhanced competitiveness
What does it require of knowledge, culture, and technology and what does success look like now and in the future?
Five steps to becoming a "green winner".
Content
Many companies are on a venture to change their business, products, and approach to the market, to be sustainable and green. That transition requires new competencies, a new mindset, and a new way of measuring success.

At the morning meeting we will build a bridge between green trends, technology, and culture, so you can create new sustainable growth in your business. We unfold definitions, trends, and ways of working with new green growth, as well as embrace the barriers and challenges that typically strike when implementing the change.

You will get 5 concrete actions you can start with right now, and a knowledge of how to navigate the complex "green" landscape of ESG, SDG, SBT, Scope 3 reporting, so you can translate buzzwords into action in your organization.

Program
At 7.30-8.00 Coffee, croissant og networking with coworkers from the sector
At 8.00-9.00 Approx. 40 minutes of presentation and 20 minutes for Q&A.
At 9.00 Thank you and have a nice day

Educator
Natasha Friis Saxberg is the CEO at the Danish ICT industry Association, and has worked with digital growth, entrepreneurship & sustainability for more than two decades. She has founded several startups, lived in New York, where she has helped Danish ICT companies enter the US market. She has been an associate partner at the Institute for Futures Studies, is the author of "Homo Digitalis. Natasha has worked with corporate venture since 2015, most recently as Head of Venture Development at Maersk Growth. Among other things, she is a Digital Sage in ATV, board member, co-founder, and vice chairman of the Danish Quantum Community. Natasha has been on the top 100 list of the most influential women in Europe in technology several times and has been nominated as one of the 100 most influential women in Denmark.
Other info
If you are not a member of Finansforbundet, you must send an email to arrangementer@finansforbundet.dk with your full name, company, telephone number and email address. We will then contact you after the event for possible membership.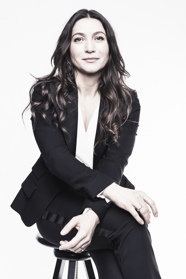 Natasha Friis Saxberg
Contact
Center for læring og udvikling
You have now unsubscribed from the event
If you have paid for the event, you will receive a refund.

The event will no longer appear on your list in My Union