All Financial Leaders Need to Understand Artificial Intelligence
Date
13. Oct 2022, 8.30
-
10.00
Location
Huone Copenhagen
Amager Strandvej 390
2770 Kastrup
Registration deadline
9. October 2022
Target group
All members, Non-members, Managers
In a world governed by data and driven by algorithms, building a competence in artificial intelligence is a requisite for leaders in the financial sector.

This doesn't mean we need to master coding or train machine learning - but we need to understand the possibilities of using AI to execute our current strategy.

AI will be the driving force behind innovation and competitiveness in the future, and the financial sector has a particularly high, unfulfilled potential.

Leaders in the financial sector are facing a number of AI realities: AI is a source of untapped potential, it's an existential risk — if you're late to the race — and it's difficult.

But contrary to popular belief, the biggest obstacle in AI initiatives is rarely the technology itself, but bad alignment with the organization's objectives. Cause when the company is working with AI, it's basically not about technology, but about strategy.

Thus, it's critical that leaders build a competence in artificial intelligence.

At this morning meeting, Barbara will demystify a number of buzzwords and misconceptions about artificial intelligence and explain why AI doesn't belong in the IT department, but in the management team.

Educator
Barbara is passionate about demystifying artificial intelligence. She does this on a daily basis as an AI Consultant at TodAI, where she advises and teaches companies how to get started and create
business value with artificial intelligence. Barbara's specialty is the interaction between business, management and artificial intelligence.

Barbara has 8 years of experience with digital transformation and digital product development from, among others, Danish Industry and InnovationLab.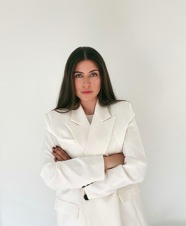 Barbara Myhre Isaksen
Contact
Center for læring og udvikling
You have now unsubscribed from the event
If you have paid for the event, you will receive a refund.

The event will no longer appear on your list in My Union