You don't sense it when you need a break
If you're busy with getting your tasks done, you can override your need for breaks. But it never pays off, research shows. Take a twenty minute break and do better
"When I'm busy, I pay close attention to taking breaks from work. I know it's well spent".
Pia Hauge takes her own medicine. Even if she is to speak to 100 people later the same night and needs more time for preparation, she takes a break and goes for a walk before continuing her work.
She works as a management consultant, author and lecturer and has been one of the experts in the Future Work Lab, which is founded by Finansforbundet, focusing through a series of experiments on mental health in the future digital working life.
"The brain is our most important work tool, and while using it, we burn off mental energy - we wear out the mental battery".
Therefore, the brain needs to recharge via breaks in order to function optimally.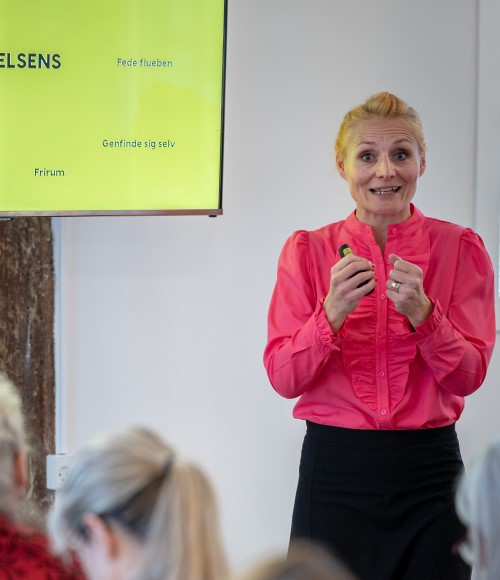 "The more pressure, the less likely many are to take breaks", Pia Hauge says.
"The problem is that you can't feel it yourself if you're busy with getting the job done and just keep going. The more pressure, the less likely many are to take breaks".
However, the brain cannot be controlled that way. So if you don't actively choose to give it breaks, it will itself take them in between, perhaps without your notice. The result is that you don't work nearly as well, efficiently and creatively as if you took the breaks.
Twenty minutes
A new meta-study shows that breaks should take twenty minutes in order to refuel for difficult, complex tasks. But micro-breaks also have an effect.
"Short breaks are good in giving you a change from the concentrated use of energy. These are breaks where you just get up, get coffee, talk to a colleague, look out the window. They also help", says Pia Hauge.
If you don't allow yourself breaks during the working day, it equals to not getting enough sleep, explains Pia Hauge:
"We all know that sleep is necessary to be able to perform. There is not the same understanding that the same applies to breaks, but they work in the same way as sleep; without them you cannot perform nearly as well as with them".
Pia Hauge herself thinks it is obvious that people need breaks at work:
"Try to imagine children in primary school having their breaks removed! Just because we've grown up doesn't mean we don't need breaks. We have that need as long as we live".
Future Work Lab in Nordea
Pia Hauge has been the manager of two Future Work Lab projects in Nordea: Colleague To Go and Manager on the phone.
Colleague To Go gave the participating teams two 30-minute breaks per week, where they went for walks in pairs with a colleague. The purpose of the project was primarily to provide a sense of belonging to the workplace and colleagues in a time of more homework, but many were also happy about the active break in the working day.
Manager on the phone asked team leaders to call all their employees at intervals when they worked from home. The project was mostly aimed at the employees to give everyone an experience of having contact with the manager. But in practice the managers were also happy to have regular and structured contact.
About Future Work Lab
Future Work Lab was created on the initiative of Finansforbundet, which, together with Forsikringsforbundet and Finanssektorens Arbejdsgiverforening (the Financial Sector Employers' Association), received support for the project from Velliv Foreningen. A series of concrete experiments in the financial sector have shed light on mental health in the digital working life of the future.