Whatever happened to celebration?
"I would have liked if there had been time for our efforts – our results, our victory – to sink in in the same way. Time for us to rejoice as a team and a little … just a little … time to re-energise." Read the editorial by Dorrit Brandt, president of Finansforbundet in Nordea
One thing that's indisputable is the completely extraordinary work efforts in 2021 that led to Nordea's completely extraordinary results performance. One full year AHEAD of time we delivered on all targets announced to the market. And one year ahead of time new targets have been set for the period leading up to 2025.
I'm really proud of the turnaround Nordea has made as a business. It's so much better to be part of a success and an upward spiral than when things are going the other way. But I also know from the many, many dialogues we've had with you that it hasn't just been a hard year but also a long, tough haul from November 2019 until today. For some a marathon, for others one sprint after another.
Finishing line moved ahead of time
Management often uses sports metaphors – and I will do the same. In the world of sports, you have to work hard to achieve success or victory. It takes a lot from the individual and from the team. So after each match won and each finishing line crossed, you stop to rejoice in the result and celebrate the victory. For one evening, for one night. Maybe you also recharge your batteries for a couple of days before it all starts again. Because that's what it takes to be able to perform also the next time.
I would have liked if there had been time for our efforts – our results, our victory – to sink in in the same way. Time for us to rejoice as a team and a little … just a little … time to re-energise.
Instead, in one and the same message (video) we found that the chase for the next ambitious targets has begun. Targets that don't say anything about HOW we get there, just WHAT we must deliver.
On the Capital Markets Day in February, the strategy and the bank Nordea would like to be in the future were described in more detail. We are eagerly waiting for the action plans that will bring the new strategy to life – that will make new colleagues choose Nordea as a workplace and make our current colleagues stay.
So many changes
I'm deeply impressed by what has been delivered and achieved. Because I know there have been so many changes. Let's take some quick figures:
There are 1,156 fewer full-time jobs at Nordea today than a year ago. 500 of these jobs were in Denmark.
At the end of 2021, 800 out of 3,000 vacancies were in Denmark.
Several thousand colleagues no longer have the variable salary element as a motivator.
And 1,800 Danish colleagues are now on Job Salary with independent work planning without being able to register overtime.
4,600 colleagues have switched to a new salary model implemented by 800 people leaders who have also had to act as motivators via dialogue.
IT witnessed the biggest outsourcing to date with 268 colleagues losing their jobs; 121 were in Denmark.
At Business Banking cost cutting meant that more than 30 colleagues applied for and received voluntary severance agreements.
At Private Banking the job descriptions of more than 100 colleagues were changed quite significantly and the positions of more than 20 colleagues were discontinued.
More than 4,000 new colleagues were welcomed by Nordea. That's more than 10% of the workforce. Many were onboarded virtually and haven't yet met their teams or people leaders.
People leaders have had their hands full with management tasks and maybe almost doubly so adapting to the hybrid working model and all the personal and individual considerations required as a result of the coronavirus.
The items above are just a few examples of what our work life was like in 2021. And despite all this, we have delivered this quite extraordinarily good results performance.
I hope that you in your local teams have spent some time rejoicing in your own contributions to the success.
And if you haven't done so yet, I encourage you to talk and celebrate while you can still see the finishing line. For any moment now it will move again.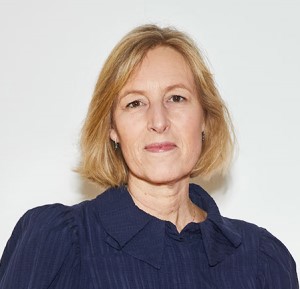 Dorrit Groth Brandt
President, Finansforbundet in Nordea